AxesSim joined the Apave Group
Apave completes its expertise in AI, Big Data, Digital Twins and is positioned as a reference player in risk management with the acquisition of AxesSim.
AxesSim is delighted to have joined the Apave Group a few weeks ago to promote a new axis of development of services thanks to the Digital Twin for the electromagnetic qualification of equipment and systems. AxesSim completes the unique testing means of Sopemea, a subsidiary of the group.
The Digital Twin is a major asset to anticipate and prepare for the deep change in industrial processes of qualification / certification of equipment and systems in the context of the digital transformation of industry.
It will be the basis of the qualification / certification 2.0 test activity.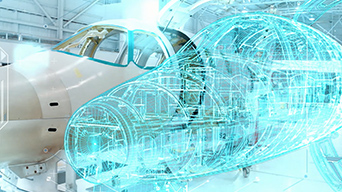 It consists in a replica of an object, system, implementation or process in a digital form.
Two main families of digital twins stand out: Bottom-Up and Top-Down.
Bottom-up : an asset equipped with sensors to retrieve data
It aims at building prediction models using data analysis and AI techniques as well as anticipating and optimizing performance.
Major advantages for the products:
Increased reliability / design optimization,

Improvement of the security level,

Reduction of repair costs by anticipating future failures…
Top-down: "second generation" digital twins based on simulation
Gain and optimal use of digital and physical resources in the industrial cycle,

Calculation when measurement is impossible,

Increase of confidence in industrial data…
A real synergy of experimental and digital means
The tests carried out will be valued through the combination of the best of the real and virtual worlds in a wide range of fields.
AxesSim and SOPEMEA have at their disposal a set of important unique resources for the development of methods, tools and services associated with the exploitation of digital twins.