AxesSim's simulation tools embeds
Several hybridized numerical methods
Finite Difference Time Domain (FDTD) : full-wave coupling analysis for electrically large (ten's of wavelength) and complex (inhomogeneous materials, internal parts, …) systems for wideband problems
Multi-conductor transmission line Network (MTLN) : Complex harnesses (multi-cables, multi-shielding levels, Bonding, Pin's common mode and differential impedance, …) and its related installation (3D route of the cable harness in system structure)
Suitable for a wide range of applications
System's EMC / EMI analysis
Antenna placement
Cable harness design and simulation for EMC/EMI
Bio-electromagnetics analysis
etc.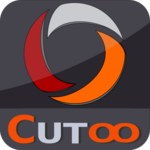 CuToo is an open collaboration platform for simulation management. CuToo integrates distributed teams, standardizes the best practices and brings quality assurance on data and models. CuToo can come with a full set of electromagnetics simulation tools and is open to new modules with its Software Development Kit (SDK).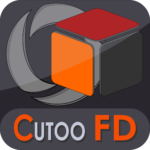 CuToo-FD is a comprehensive simulation platform for the electromagnetic field analysis of 3D structures. It is based upon a full-wave FDTD 3D electromagnetic simulation software for the solution of Maxwell's equations, enabling user to solve a wide range of electromagnetic problems encountered in industries.