CuToo-FD
Electromagnetic simulation software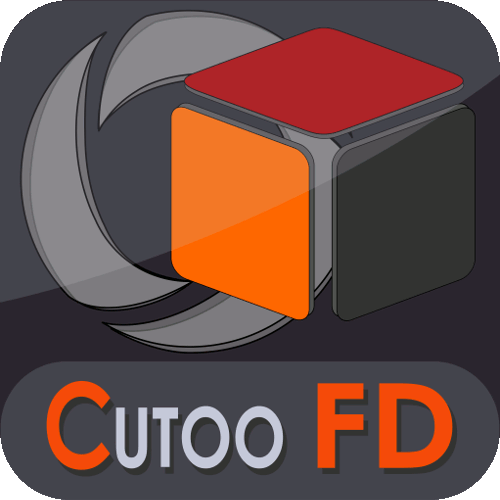 CuToo-FD is an essential electromagnetic simulation software for all electromagnetic systems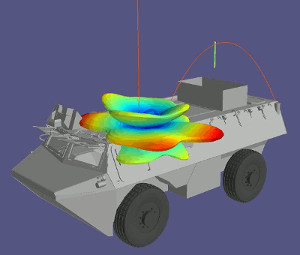 In many industrial domains, engineers are facing new technical challenges in which electromagnetic phenomena become more and more significant. The domains that involve electromagnetic issues are : antenna performances (design and installation), hyper frequency circuits, electromagnetic compatibility, radar cross section, electromagnetic wave propagation in complex media, …
Electromagnetic simulation is nowadays an efficient way to tackle these emerging problems. It allows to investigate in early design phase the electromagnetic properties of products and systems.
As a consequence, Electromagnetic simulation software are even more employed in many industries and applications to solve a wide range of electromagnetic challenges.
CuToo-FD, an essential electromagnetic simulation software
Involved in all AxesSim's solutions, CuToo-FD, represents a powerful electromagnetic simulation software for large systems including complex cable networks, particularly performing in the analysis of electromagnetic compatibility (EMC) and electromagnetic interference (EMI).
Among the domains involving electromagnetic issues, we can name shield efficiency, emission and susceptibility, hardening against aeronautic lightning, internal CEM of new generation vehicles…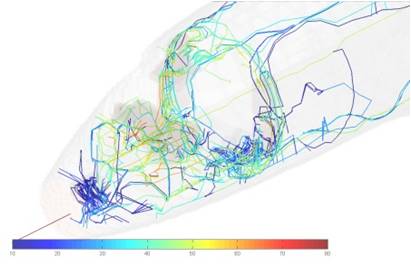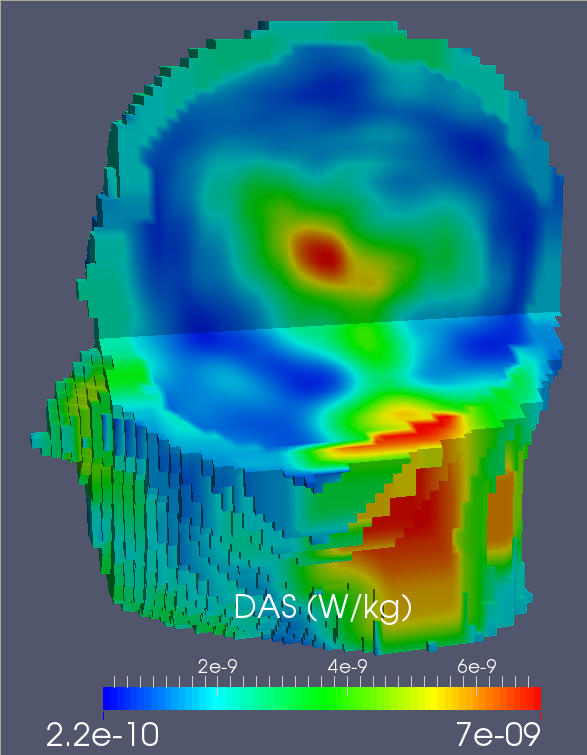 Electromagnetic simulation software accesses to many quantities in time and frequency domains
One of CuToo-FD's major strengths is calculation of SAR when biological tissue are exposed to electromagnetic fields
As for antenna placement, our software provides radiation of equivalent models of antennas
CuToo-FD relies on several software components
Computation resource management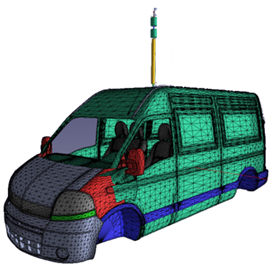 TEMSI-FD - The reliable simulation engine
Simulation engine representing the state of art of the FDTD method developed by Xlim since over 20 years.
It is available in various versions : PC, workstations and for massively parallel architectures (OpenMP, MPI).
Ready for EMC analysis of complex large systems with a user-friendly and productive 3D interface
Focused on creating electromagnetic scenes for computation with a FDTD method
Able to integrate between 3D modeling tools (CAD) and data analysis tools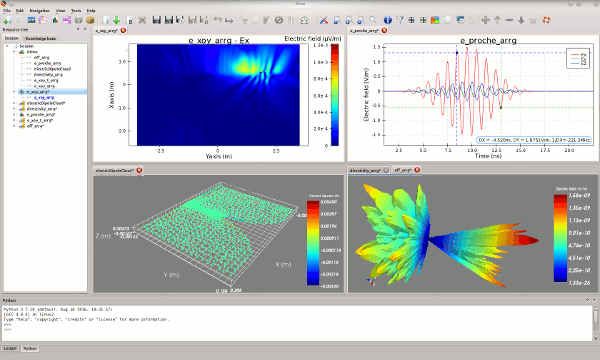 A conveyor of capitalization and sharing of technical and scientific knowledge for post-processing and management of this knowledge.
AxesSim's electromagnetic simulation software offer a wide range of solutions tailored to the most stringent industry needs at every stage of products and development processes. AxesSim's software are packaged in our integrated and consistent suite of solutions for industries.
Do you have any question about our services?